As the calendar creeps closer to my anniversary date of the day I joined the Windermere/NCW team, I found myself looking back on all that I've learned and done this past year.
By the numbers:
12 months of real estate practice
28 floor duty sessions (this is when I'm stuck in the office praying for the phone to ring)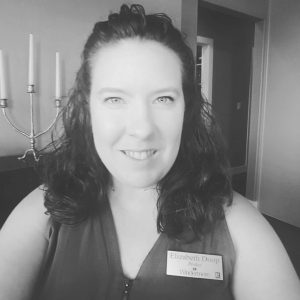 Open House Selfie
5 contracts that failed to close
6,673 minutes talked on the phone
2.2 million dollars in volume
2 continuing education courses taken (Peak Producers & Accredited Buyer Representative)
1 MLS committee joined (YAY for party planning!)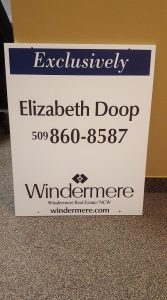 Personal Signage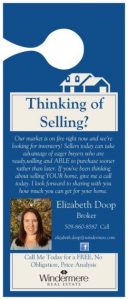 Advertising door hanger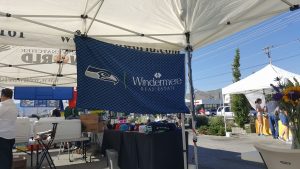 Wenatchee Valley Farmer's Market Booth
Wow, seeing the numbers on paper is a real eye opener. Sometimes you don't know how crazy things are when you are in the thick of it. I can only hope that next year is just as great if not better.
A big thank you to my supportive husband and awesome clients, most of whom I already knew and were willing to take a chance and work with a very green realtor. Cheers!